UTB Hot Pick
#HotPick from #UnleashTheBeat Mixshow 103 "High Glow" (Sunny Lax Remix) by JES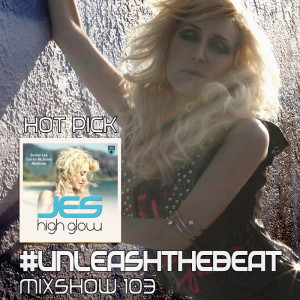 Expectations were high when JES decided to start work on a remix project for the genre-busting, progressive trance classic "High Glow" which she released with Tiesto under the mysterious "Taxigirl" moniker. "It's not everyday that you write a song with a guitar in a hotel bathroom and it translates perfectly to the dance floor," JES said about her experiences of writing while on tour. "As a songwriter you're always searching for inspiration, but sometimes the inspiration finds you".
Channeling the same creativity that she used to create the song, JES set about finding the perfect remixers. In an exclusive premiere on edm.com, Hungarian producer and DJ Sunny LAX delivers a full tilt, progressive trance mix that brings "High Glow" right into 2014 without compromising the enchanting beauty of the original. Extended builds and a breathtaking, anthemic string-infused plateau perfectly compliment JES' ethereal vocals. Sunny's earliest releases on Anjunabeats quickly brought him to the forefront of the progressive trance genre with support from the likes of Above & Beyond & Armin van Buuren.
The High Glow Remix package will be released by Magik Muzik on October 27th with the Hamptons Chill remix to follow in early November.