FAN Category
Congratulations to Dr. K & Nii vs. SHIHA
Beatmaster
October 9th, 2011
Congratulations to Dr. K & Nii vs. SHIHA for a fantastic job all around, great Remix and great showing on Soundcloud. We will make another posting about the prizes and release, but first here is some info about the winners: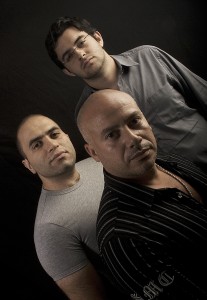 3 Egyptian DJs and producers with different musical mind set Joined forces to create the Egyptian Trio of "Dr. K & Nii vs. SHIHA" creating Dance music with all its varieties. it not just trance or house, it about quality dance music where each track will take you on a different journey. Dr. K & Nii vs. SHIHA have been producing for the past 6 years with very good success world wide… our work was supported by international DJs such as Andy More Martin Roth, DJ Tarkan & V-Sag , Paul Oakenfold, Matt Darey, and many more…
We mainly work with FL Studio to create our ideas and beats and lots of different VSTis. We use an Edirol Midi controller, E-MU Professional Audio Interface, H-series Yamaha monitors, and Adam Monitors. The launchpad is a very cool hardware tool which will make the use of Abelton more fun and to create live edits in our sets.
We had the honors to remix "Unleash The beat" by JES, Not just that we are great fans but we were very excited for the challenge to show what we can do in our remix. We decided to go part old skool Trance with a blend of Hi-energy beats & bass, and uplifting Melodies.
We would like to thank all our friends and fans for their support. without them we wouldn't be doing what we love the most!
Thank You
Dr. K & Nii vs. SHIHA