UTB Hot Pick
#HotPick for #UnleashTheBeat Mixshow 116 "Bayfront" [Miami] (Original Mix) by Markus Schulz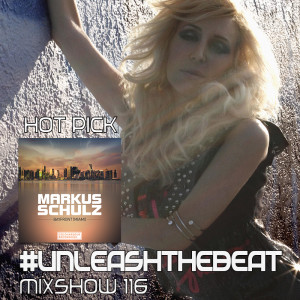 The freshman choice for Markus is the city he calls home; and a location which has housed some of dance music's greatest moments from Winter Music Conference and beyond – Bayfront.
Home of the legendary Club Space, home of the epic Ultra Music Festival, and home of the ever-moving Groove Cruise, Markus' contributions to all three institutions is vast. Bayfront embodies their collective qualities – the dark and sinister ascent towards a phase of euphoria and power.
Relentlessly creative, Bayfront opens the door to Markus Schulz's next travail. Thankfully for us, we will take the journey with him.